About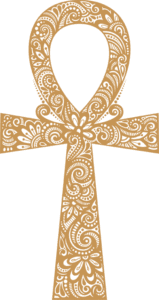 ANKH's team of skilled, experienced intuitive counselors is devoted to bringing you focused, balanced, encouraging and intuitive predictions and affirmations. Enjoy our services anywhere on planet Earth from the comfort of your own home, whether it be private divinatory counseling through Zoom, or Facebook Live sessions. Additionally, ANKH offers in-person one-on-one intuitive counseling and group intuitive counseling at the Bad Wolf Reading Room in San Antonio, Texas./p>
Our team provides all services globally, legal and travel restrictions permitting.
We chose to theme our company around Egypt because we believe the origin of the tarot is timeless, but can be traced back to Ancient Egypt.
Aleister Crowley wrote in The Book of Thoth: A short essay on the Tarot of the Egyptians (OTO 1944):
"The origin of Tarot is quite irrelevant, even if it were certain. It must stand or fall on its own merits."
Helena Blavatsky mentioned Tarot in The Secret Doctrine and The Unveiling of Isis connecting the origins of Tarot with Ancient Egypt.
The ANKH logo depicts the Egyptian goddess, Isis, who is known for her supreme magical power and wisdom. Her aid is often invoked in healing spells to benefit ordinary people. By virtue of her magical knowledge, she is said to be "more clever than a million gods".
---
The Bad Wolf Reading Room
our policies
Terms & Conditions
Privacy Policy
Cancellation & No-Show Policy
Travel Policy