About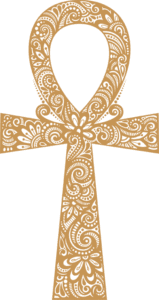 ANKH's team of skilled, experienced intuitive counselors is devoted to bringing you focused, balanced, encouraging and intuitive predictions and affirmations.
You will find ANKH's intuitive counselors at ANKH Tarot, located at at 1135 Basse Road in San Antonio, Texas, however, we also provide our services to various companies, individual birthday parties, special events, at festivals, etc. We opened the Bad Wolf Reading Room, the first tarot card reading room in downtown San Antonio, located in the back room of Bad Wolf Ghost Tours just a block from the Alamo, however we have handed over the reins to to the Bad Wolf Reading Room to Bad Wolf Ghost Tours as we focus on polishing our very own reading room, ANKH Tarot, which opened on November 6, 2021 at 1135 Basse Road, San Antonio, Texas 78212.
Unfortunately, due to unforeseen crime levels in the area, Matthew Lawlis, the founder of ANKH, decided to close the doors to ANKH Tarot on December 29, 2021. Presently, ANKH is taking in-person clients at Mystique Moon, a fantastic crystal & metaphysics shop and also ANKH is taking virtual clients, through Zoom.
Dear Friends of ANKH,

It is with great sadness that I must write you today to inform you that for the safety of our guests and my staff, I have decided to make some adjustments to the day to day operations of ANKH, including, permanently closing the 1135 Basse location and beginning the search for a new permanent home for ANKH Tarot.

ANKH Tarot was recently burglarized; criminals broke the deadbolt off the front door and were able to get inside. In addition to the burglary, Sunday evening, I was terrorized by a group of men who attempted to rob the shop again. When this occurred, I was alone 45 minutes after we closed and I had to call 911.

I was escorted out of the shop to my vehicle by police, who advised me that no one should be at the shop after dark, alone, again. Fortunately, I was not harmed and the men did not succeed in their burglary attempt, however, it is in everyone's best interest that we pack up and move to a safer location.

ANKH's dear friend and partner, Shandra Lott, the owner of Mystique Moon, an absolutely stunning crystal and metaphysics shop, has offered her store to us to continue to be able to see our clients by appointment and you may also book virtual webcam appointments. Mystique Moon is located at 7543 Grissom Rd #106, San Antonio, TX 78250. We look forward to seeing you there! I will keep you posted on new developments. Thank you for your continued support.

Matthew Lawlis
Founder, ANKH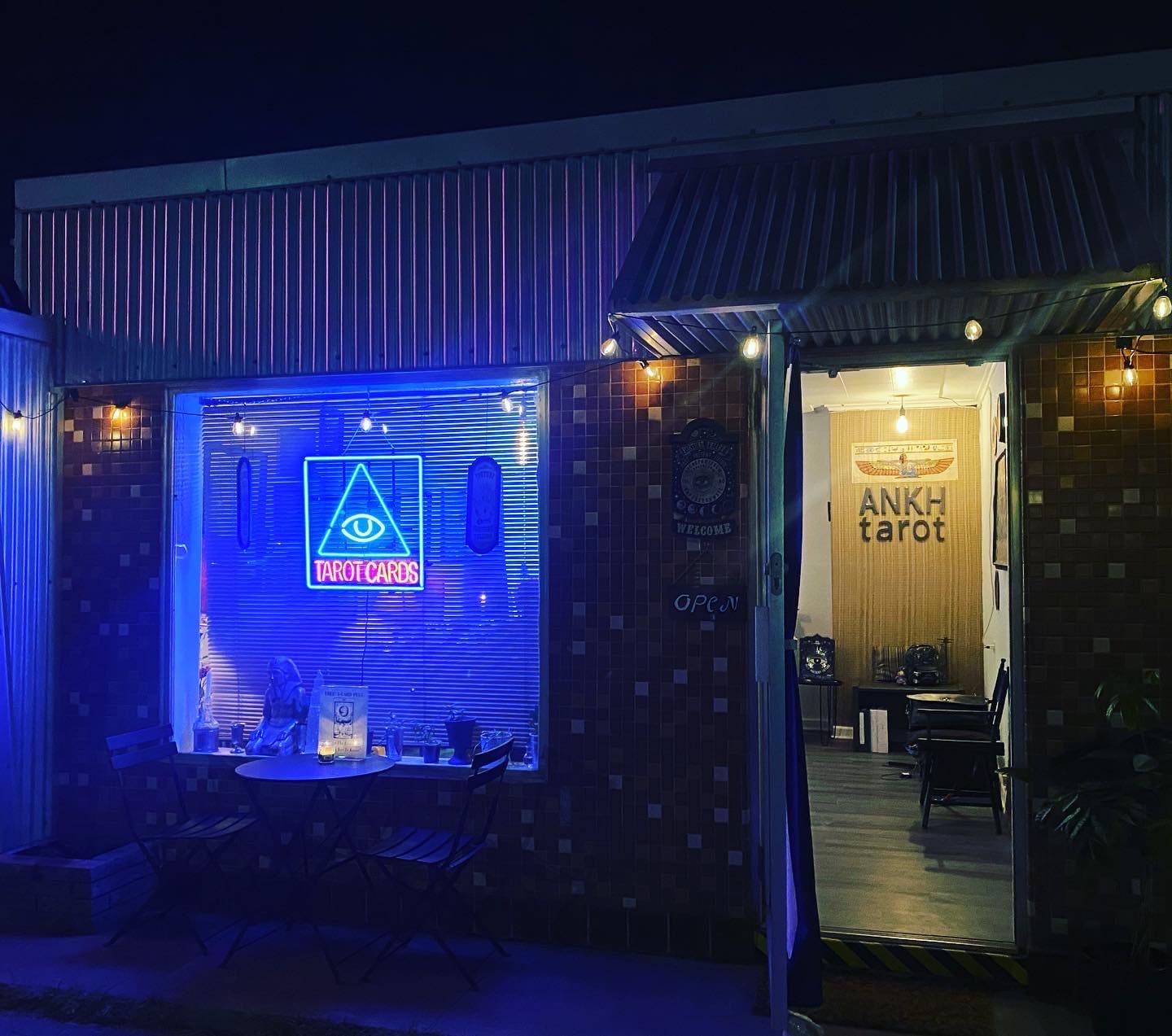 Our team provides all services globally, legal and travel restrictions permitting.
We chose to the ancient Egyptian theme for ANKH, because we believe the origin of the tarot is timeless, but that it can be traced back to Ancient Egypt.
The ANKH logo depicts the Egyptian goddess, Isis, who is known for her supreme magical power and wisdom. Her aid is often invoked in healing spells to benefit ordinary people. By virtue of her magical knowledge, she is said to be "more clever than a million gods".